Corvette News Summary | May 2022
Corvette News Summary | May 2022
Update: August 2022 Corvette News Summary Now Available!
This May has been remarkable and eventful for the Chevrolet Corvette, with more details about the production date and styling features for the 2023 Corvette Z06 and a couple of other events that'll make the heart of every Corvette owner/lover swell with pride. Without further ado, let's get into the details of these events.
2023 Corvette Z06 Launch Control is Fully Customizable
At the annual GM team seminar in the National Corvette Museum (NCM Bash), with many participants, including Corvette Product Marketing Manager Harlan Charles and Vehicle Chief Engineer Josh Holder, one of the key distinguishing features of the 2023 Z06 was discussed.
This feature enables 2023 Z06 drivers to customize their launch control RPM, choosing the launch aggressiveness to match the available tire traction.
This should be a welcome development as a high RPM selection will deliver fast potential acceleration and excellent torque output.
From a questioning session organized by a member of Corvette Blogger with some Chevy engineers in attendance, after the seminar, we learned the default RPM and available RPM range for the Z06 launch control, which are 4500 RPM and RPM 3500 -5000 RPM, respectively.
This feature is set to make the 2023 Corvette Z06 the one for prepped drag strips!
---
C8 Corvette Convertibles Orders Spike
At the same NCM Bash, Harlan Charles, Corvette Product Manager, gave a breakdown of the order numbers for the 2022 C8 Convertibles & Coupes. This was during the "What's New With Corvette" seminar.
The figures show a 6% spike in convertibles ordered comapred to 2021 convertibles. Hard-top convertibles (HTC) now account for the 48% of total C8 Corvettes ordered as of April 4th.
2022 Order Breakdown: Coupe versus Convertible.

| Model | Order received |
| --- | --- |
| Coupe | 13,515 |
| Convertible | 12,476 |
| Total | 25,991 |
Corvette shared RPO order breakdowns for several of its popular options which you can take a look at below:
---
2023 Chevrolet Corvette Order Constraints
Thanks to our friend, Rick Conti, we learned that as soon as the 2022 Corvette production ended early this month, the production of the 2023 C8 Corvette commenced immediately on May 23rd. However, it was initially set for May 16th at the beginning of the month.
If all goes according to GM's plan, which factors in the parts shortage, about 375 non-Z51 cars should be produced weekly, and about 350 Z51 cars within the same period.
There are a few updates that are noteworthy as a result of the current order constraints arising from parts shortage, and they are:
Non-Z51s with Magnetic Ride Control are not in production currently.
Customers with orders for C8s with Magnetic Ride Control suspension will be given the option to select the Z51 suspensions instead.
Q9A 70th Anniversary wheel is not under production yet, so its unavailable for now.
All these will continue until the part supply shortage is over, so it'll be best that you contact your dealer to make the necessary changes to your orders.
---
Corvette Wins Autocar 2022 Dream Car of the Year Award
With more focus on the C8 Corvette, being a pure exotic car in all its rights, the Chevrolet Corvette was given the "Best Dream Car" title for 2022 by the AutoCar Award.
AutoCar is a European-based publication, and were given the keys to a C8 Corvette to test out. Given the increase in right-hand driven Corvettes being produced its notoriety is quickly spreading to other parts of the world.
Our European counterparts shared our same belief behind the C8 Corvette: An affordable dream car.
Besides its afforability, the award was based other factors, including its sharp turn-in, agile responses, high RPM, dual-clutch automatic gearbox, and taut chasis balance, among many others.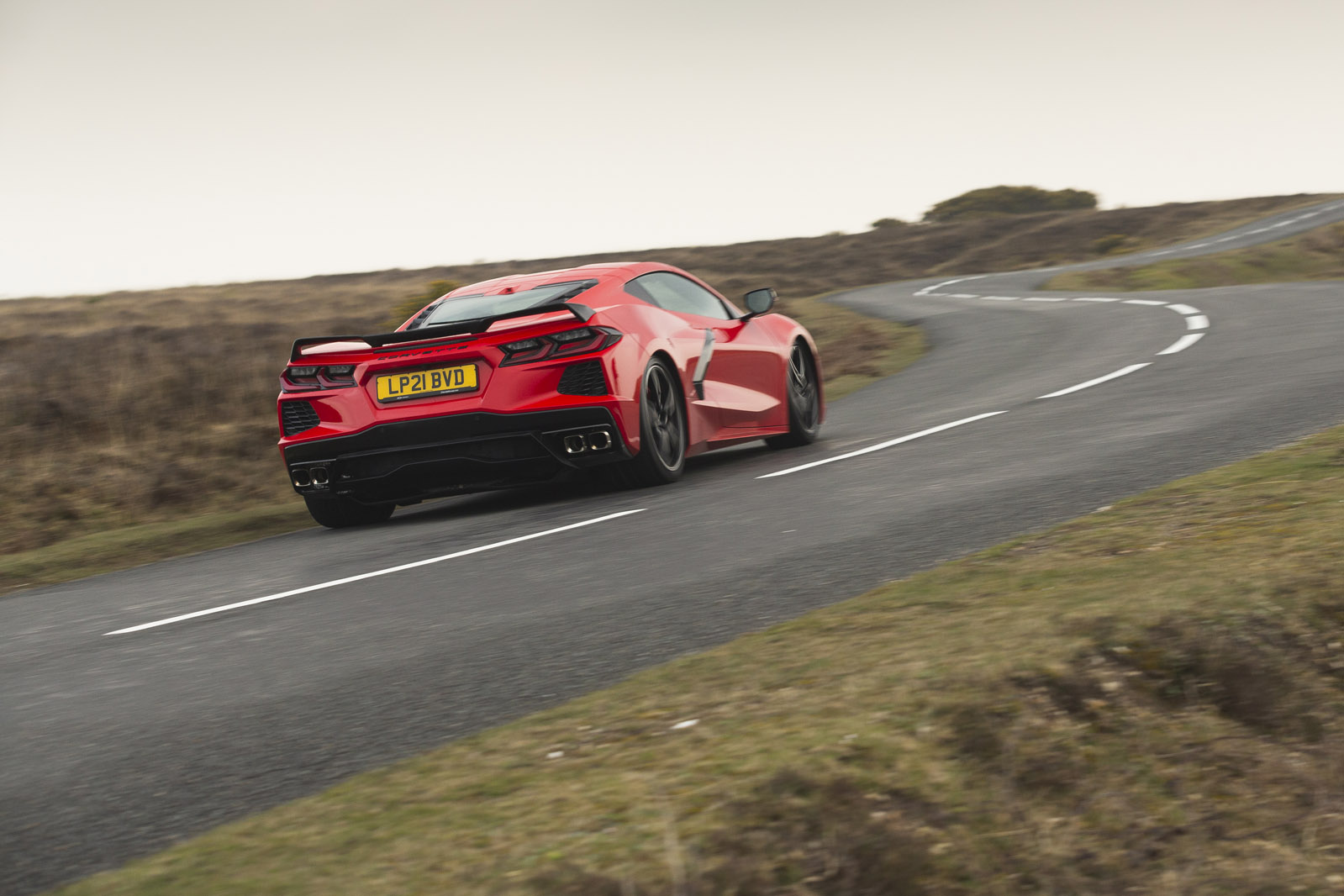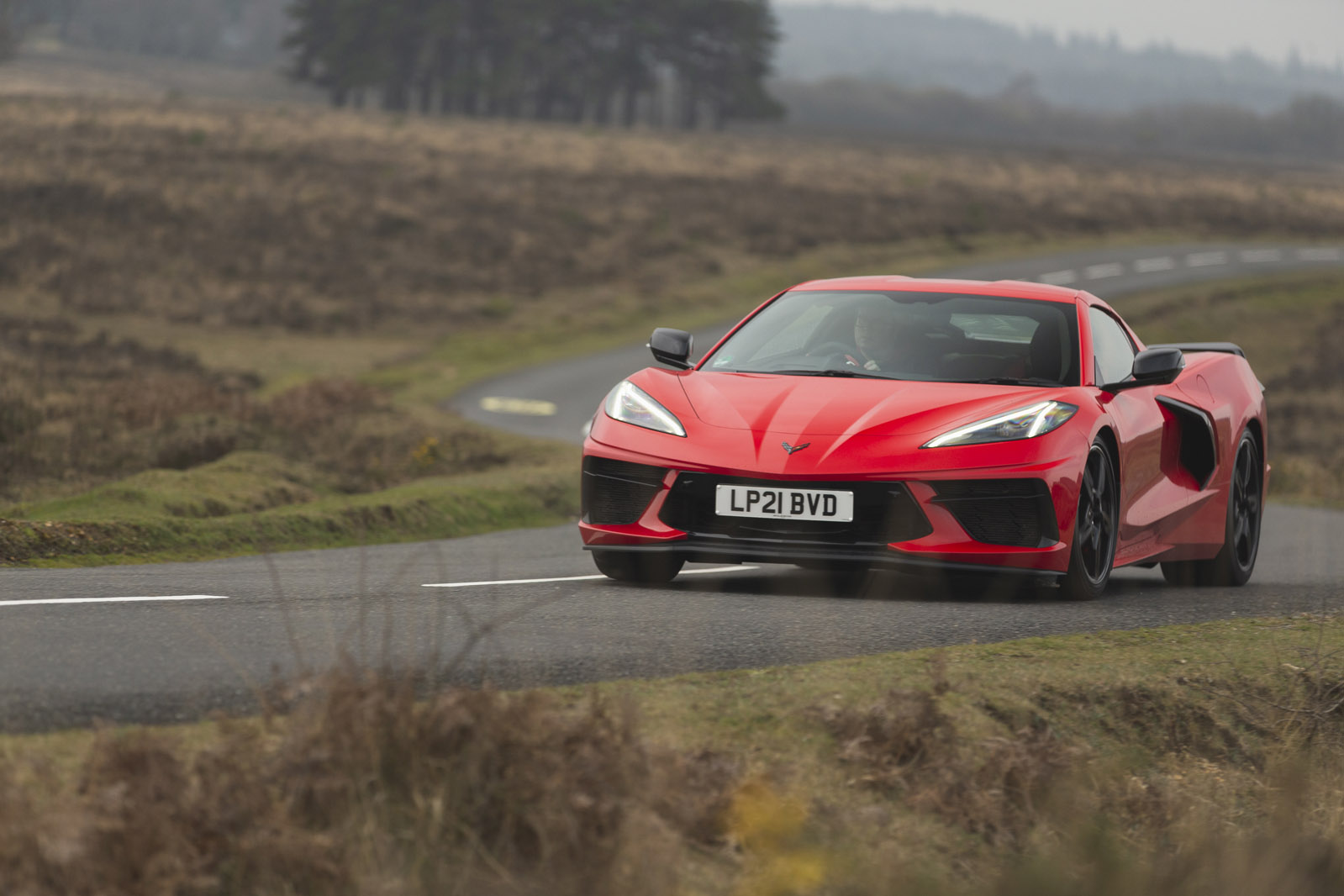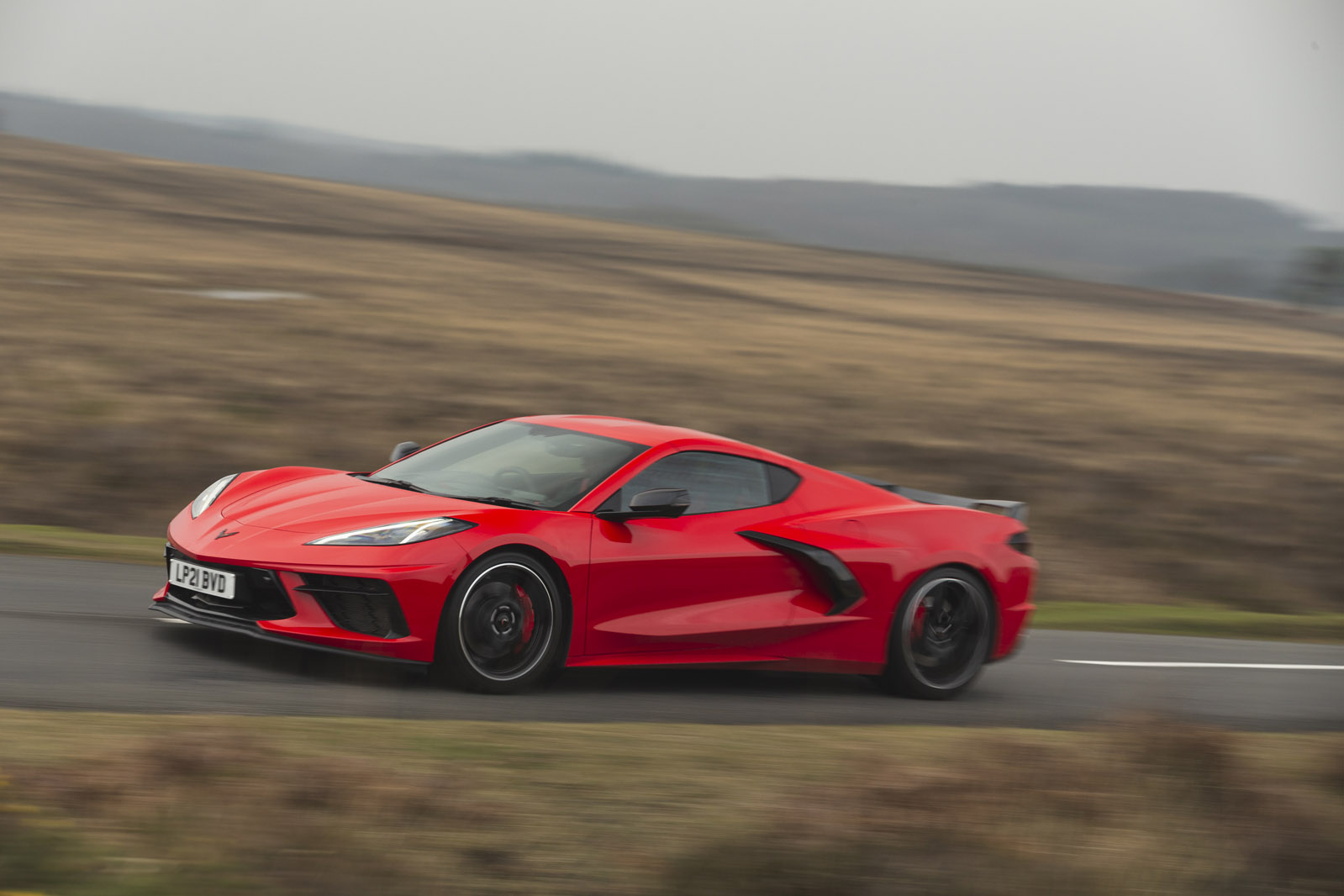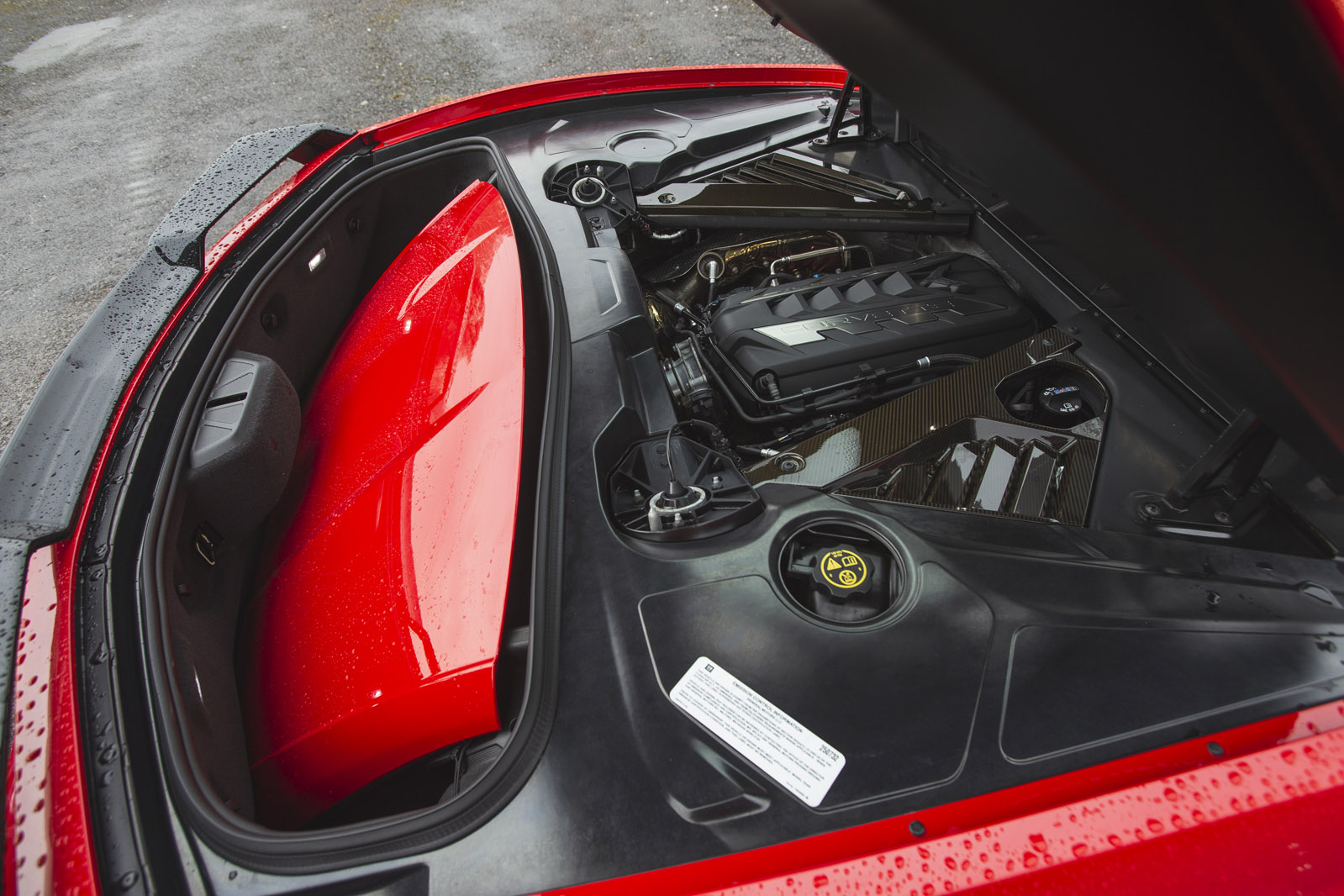 ---
Corvette Wins Award: Models That Deliver on Buyer's Expectations
Continuing in its stance as a winner, the Chevrolet Corvette was named the Premium Sports Car category winner at the 4th annual eNVy award for the second year in a row. An award meant to recognize the 2021 model year vehicles that outperformed their competitors by delivering on buyers' expectations in different vehicle categories.
The award is based on data derived from the InMoment New Vehicle Customer Study (NVCS), which serves as the most trusted & widely used new vehicle buyer behavior study in the automotive industry. They ask customers to rate their vehichles' ability to delivery on the five most common reasons for purchase:
Comfort
Quality
Performance
Safety
Ownership Cost
If there is one thing we know it is that Corvette owners have high expectations of their cars and its accessories. The C8 has certainly met and exceeded most of those owners' expectations, and it it is great to see that Chevrolet and the Corvette brand are reaping in those awards.
---
Destination Charge Price Increase
We would be lying if we said we saw this coming, but it is not shocking given the large increases in fuel prices this past year. General Motors notified dealers that the Destination Freight Charge (DFC) will be increasing by $100 for a total of $1395 USD.
This is not a Corvette tax, and is occuring across mulitple brands of General Motors including the Equinox, Malibu, and Suburban just to name a few.
What about my existing order? How will that be affected by the price increase?
It appears that as long as your order date was before the price increase date or at the most that your order was entered in the GM's system one workday after the date of the increase, then you will be safe from the $100 increase.
---
Used C8 Corvette Price Declines by 4%
Since the end of January, there has been a decline in the cost of the average slightly used cars (1-5 years) in the market. A slightly used car now costs 1.0 percent less than its newer counterpart. In contrast, used vehicles were on average 1.3% more expensive than their newer counterpart.
Used prices for the C8 Corvette are still well over MSRP by about 16% in the month of May. In Feburary, we reported that a slightly used C8 Corvette was fetching on average 20% over MSRP. This represents about a 4% decline in used car prices for the midengine.
This is a good sign for any one on the sidelines waiting to get into a C8 as it is trending down with the rest of the used market albeit at a slower pace.
Here is the full list of used cars that are more expensive than new:
Top 15 used cars that are more expensive than new

| Model | % Used Price More than New | $ Used Price More than New |
| --- | --- | --- |
| Mercedes Benz G-Class | 21.5% | $40,958 |
| Chevrolet Corvette | 16.4% | $13,594 |
| Chevrolet Trailblazer | 14.4% | $3,856 |
| Toyota RAV4 Hybrid | 13.5% | $5,002 |
| Porsche Taycan | 11.2% | $14,009 |
| Chevrolet Suburban | 11.2% | $7,881 |
| Hyundai Accent | 10.3% | $1,886 |
| GMC Yukon | 10.0% | $7,233 |
| Kia Rio | 9.7% | $1,824 |
| Toyota Tacoma | 9.3% | $3,405 |
| Kia Seltos | 9.2% | $2,441 |
| Toyota Sienna | 8.9% | $4,065 |
| Toyota Corolla Hybrid | 8.0% | $2,138 |
| Ford Mustang Mach-E | 8.0% | $4,292 |
| Toyota Prius Prime | 7.9% | $2,508 |
---
C8 Corvette Z06: The Design -- New Corvette Academy Videos
Chevrolet released two new videos on their Youtube channel under their new Corvette Academy series aimed to improving the experience with the C8 corvette.
Kirk Bennion, Corvette Exterior Design Manager, who described the car in the video Conquer the Air, brought to our attention some differences between the Z06 and the Stingray:
The Z06 has lower, wider Extractor Bezels.
The Z06 tail lamps were moved outwards to appear larger than the Stingray.
Wider side inlets to increase the amount of airflow to can capture.
Bennion goes on to mention the unique design of the z06-wing that is lowered in the middle for better visibilty, the front end corners' design help to set up airflow down the vehicle, and the way the air moves underneath the car allows greater downforce as speed increases.
In the video, The Beauty Within the Beast, Corvette designers and engineers describe the cockpit of the Z06 and make references to several of its important design elements.
The car's carbon fiber steering wheel, with a shape that is not directly a circle or a square, is a brilliant design to allow the driver to view the entirety of the dashboard.
The car's enveloping cockpit with its exotic interior design, which you can style depending on your tastes, using its seven different interior combinations. Styling the car using the same wheel and seat belt color to various seat color combinations and the exterior paint provides you with over 11,000 options.
With all we have seen about the Z06, we agree it is a beauty within the beast, and you can check it out for yourself here.
---
Chevrolet drops out of SEMA
Surprisingly, Chevy has pulled out of the premier Speciality Equipment Mark Association (SEMA)trade show, the SEMA Show. For those who don't know, the SEMA show is a trade show that allows 'automotive specially equipment manufacturers' such as us, ACS Composite,to display alongside automotive manufacturers. You can check out our blog post the last time we went to Las Vegas for SEMA 2018.
This news came as a shock, as Chevrolet had a successful outing at the 2021 SEMA show. Chevrolet's decision to stay from the show for the year 2022 was confirmed by an official statement after several outlets noticed the absence of Chevy's name in the list of participants for this year, found online.
Chevrolet is not the only big name to drop out of this year's SEMA event. Ford is also among those not planning to attend.If you have attended the event in recent years, these two are some of the biggest attractions for SEMA and they host most interesting booths
---
Customer Spotlight
We had a few installs in May and we wanted to show you some of the products we installed because there was a good mix of parts going on for both C7 Corvetteand C8 Corvette.
---