GM AUTHORITY REPOST -- How To Install ACS Composite Side Rockers On The C7 Corvette: Video
GM AUTHORITY REPOST -- How To Install ACS Composite Side Rockers On The C7 Corvette: Video
A big thank you to Sam McEachern over at gmauthority.com for a great write up on our How-To install series. In the video, we go over how to install ACS Composite Side Rockers on a Chevrolet C7 Corvette--More specifically, a Stingray! We also go over the differences between our product and the other side rockers on the market for your C7 Corvette whether it is a Z06, Grand Sport or Stingray.
Installing our Side Rockers is not as complicated as you might think. We often say if you feel comfortable jacking up your Corvette, then you will have no issue installing our rockers. If you`ve never jacked up your Corvette, then we even wrote and filmed how to do just that here.
Regardless, for the install you will need:
A set of ACS Composite Side Rockers
Stingray
Z06 & Grand Sport
Drill + 3/16" drill bit
A-clamps or an assistant to help hold the rockers in place
Ramps, wood, jack / jack stands to get your Corvette elevated.
About 1-2 hours of your time.
Our side rockers come pre-drilled with all the mounting holes, which takes all the guess work out of it for you. The package comes with a set of instructions, and the 3/16" rivets used to install the C7 Corvette Side Rockers.
Here is the full article https://gmauthority.com/blog/2020/08/how-to-install-acs-composite-side-rockers-on-the-c7-corvette-video/: 
We've written about the various aftermarket aerodynamic parts for General Motors vehicles that Quebec-based company ACS Composite has on offer on a few different occasions in the past. The company, which is an OEM composite parts supplier that has previously worked with GM directly, has all sorts of great aero parts to offer Corvette and Camaro buyers – including C7 Corvette owners – from splitters to rocker extensions, spoilers and more.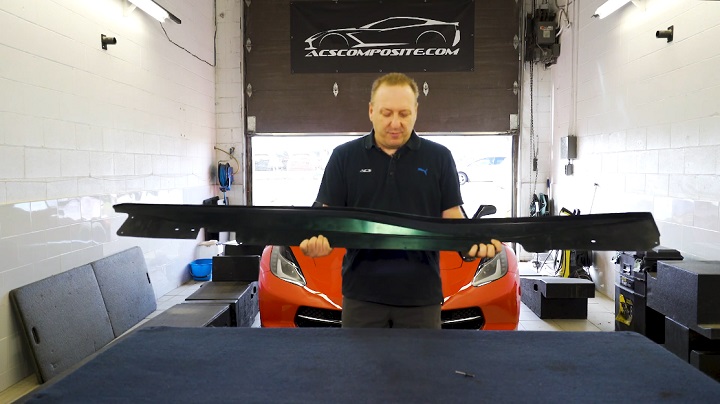 If one orders any products from ACS Composite, they will have to either install the parts themselves or hire a professional to do it. One of the advantages of ordering parts directly from the supplier is saving money, though, so why wash those savings down the drain by hiring someone to install the parts? Aero pieces like those made by ACS Composite are fairly easy to bolt on, even for less experienced amateur mechanics, though it's important to install them properly to prevent them from falling off on the highway or during a track day.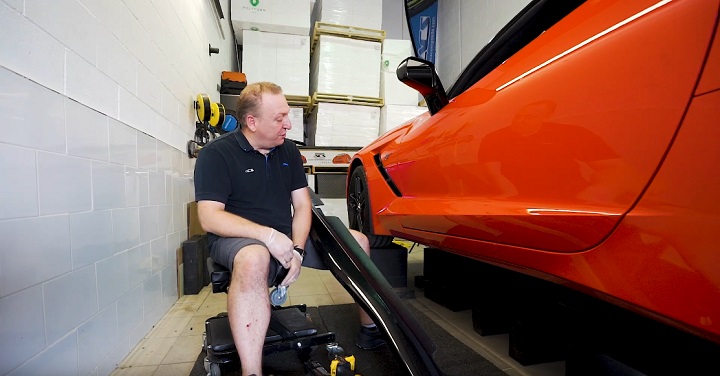 Thankfully, ACS Composite releases how-to videos showings its customers how to properly install its various aerodynamic pieces. It recently released a video showing customers how to properly install one of its more popular products: its own custom side rockers for the C7 Corvette Stingray, Grand Sport and Z06. These side skirts help to give the two-door coupe a more aggressive-looking exterior appearance and are made of a strong and lightweight polycarbonate composite. Installing them is fairly straightforward, but ACS Composite's video is very in-depth and is definitely worth watching for anyone wondering how to install rockers like these on the C7 Corvette.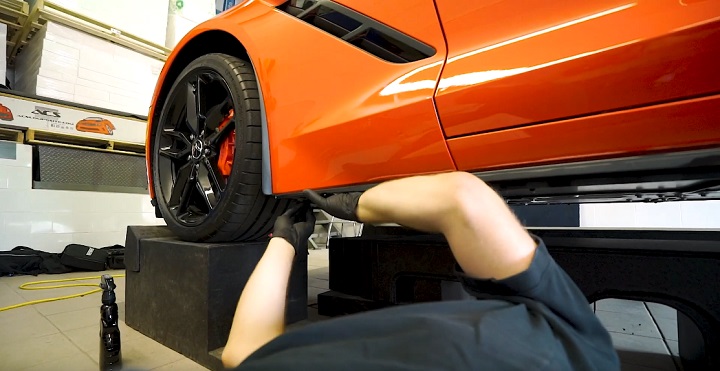 LINK TO THE FULL ARTICLE: https://gmauthority.com/blog/2020/08/how-to-install-acs-composite-side-rockers-on-the-c7-corvette-video/